In and around the park
Enjoy a fabulous holiday by the water. You can sail straight onto the Sneekermeer from your own jetty, where you can discover the Friesland waters. Pop down on the accommodation's jetty to enjoy the sunset with a drink in hand having spent an amazing day outdoors.
Accommodation includes a private jetty
A recreational lake
Many water sports options
Boat rental
Prices and availability
Landal Waterpark Sneekermeer
A tartózkodási idő kiválasztása
Az érkezés időpontjának kiválasztása
Boat rental (private jetty)
Clear your head and enjoy total relaxation during a wonderful day on the water. You can easily sail onto the Sneekermeer from your accommodation. Do you not have a boat yourself? That's not a problem! You can simply rent these and moor them at the private jetty by your accommodation.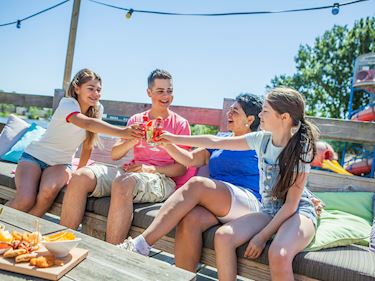 Culinary delights
Make your day of sailing complete with a stopover for a cup of coffee with something delicious or a sumptuous lunch by the water. You can round the day off in one of the many restaurants in the area after a wonderful day outdoors.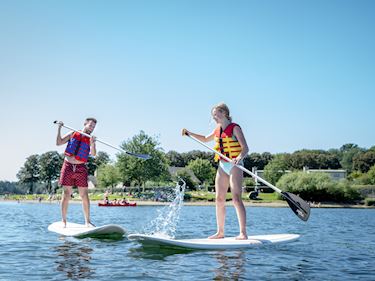 Sports on the water
The Sneekermeer is the ideal base for water sports enthusiasts. Learn how to sail, windsurf or paddle on the lake, or go canoeing with the whole family for a day. The possibilities are endless!
Everything at a glance
Recreational beach
Boat rental
Boat slip
Download the Landal GreenParks App
Discover everything there is to do in the park and surrounding area
Reserve an activity or a facility
Once you have arrived at the park, the app will navigate you to the booked accommodation